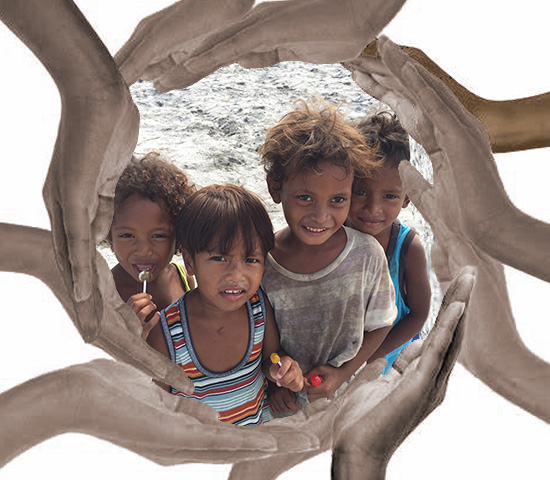 ABOUT RCCC
Chartered in 1999, Rotary Club Clark Centennial has constantly been involved with helping the poorer children through various projects, the main one being the Bahay Bata Center to provide a home for up to 60 street children.
Pictured are some of the Aeta children who live in the mountains. The Aeta are small, dark-skinned, and often have curly-hair who live in the forest areas of Mount Pinatubo. When Mount Pinatubo erupted in 1991, and their social and cultural environment was forever changed as they were forced to leave their homes in the forest, but many returned to continue their traditional life style.
Besides helping them with food and resources for them to sustain their way of life, we have recently supplied them with Giant Bamboo shoots to grow in the forest, this will provide an income for them, as well as a very useful building material, containers and charcoal for cooking and other useful items.
Although children are our main concern, we also do help the elderly in various ways - mainly with cataract surgery and lower limb prosthetics. We provide food and medical care where we are able and generally help the community.
We are small in numbers, but big hearted in the projects we undertake, and without your continued help we would not be able to accomplish so much. Please consider making even a small donation or join us in helping those less fortunate than us.